StoryWine: chronicle the story behind each bottle of wine
The viticulture platform harnesses smart agriculture to improve the quality of wine and efficiency of production, through sensor-based data and analytics.
Winemakers can also share the story of every grape, from the vine to the bottle for consumers who are passionate about every drop.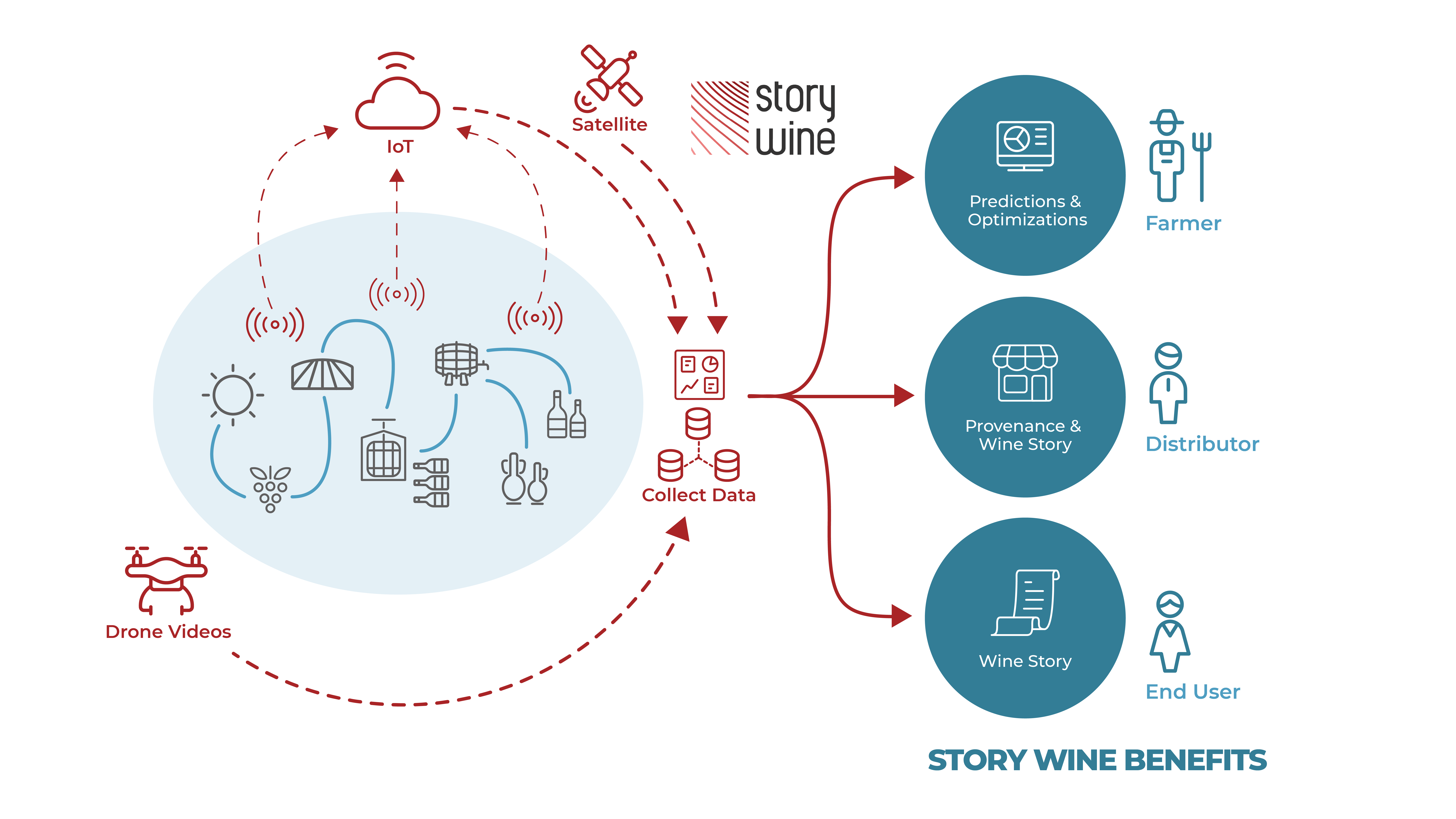 STORYWINE'S DASHBOARD USES DATA FROM PRECISION DEVICES AND SATELLITE IMAGERY TO IMPROVE CROP YIELD AND WINE QUALITY
Read all the news about StoryWine on the Martel Innovate website.
SUCCESS STORIES


To explore the use of novel digital technologies to improve the quality of our work and of our wines, has been a great experience! By following the development of the concept and the various steps of the StoryWine development, we've already identified several ways our production process can be improved. Now, we are eager to participate in the next steps and have the chance to monitor data for a full season!
Davide Bigucci


StoryWine platform is very interesting and has enormous potential to be a valuable tool for any winemaker. The ability to monitor own vineyard, possibility of analyzing the collected values and still get alerts of irrigation algorithms, pests and diseases, are undoubtedly great features. A very complete tool that provides us satellite images of the vineyard and a useful field diary for managing the activities to be performed.
Marta Vilas Boas
STORYWINE IS DEVELOPED BY




STAY UPDATED WITH US ON TWITTER!
Do you want to stay in touch?